Noordzeefoto.be started out years ago for two reasons: I adore to spend time at sea... and I love taking pictures of it. For the last couple of years however I've put this into consideration, doubting in which direction to take this work.
Photography is a complementary business for me. And life is just too busy (yes, I know, it's a lame excuse) to keep up with some of the photography stuff I used to do more in the past. The everyday struggle to find some sort of work/family life/free time balance is real, whether you like it or not. From spring until deep into the fall, I have my hands full with wedding and family shoots (
www.stevengoovaerts.be
). In between I need to create and order albums for clients, keep my computer, backups and harddrives in shape, answer e-mails etc etc. You know the drill and now I'm only talking about the photography part. The marketing, planning, IT, social media part of the job goes on into the off season as well. And when you are not living near the coast (that's right, it's about a full hour drive for me, and even more to my favorite locations), it's not that obvious anymore to do the trip for just some shots because the light is right on that moment.
Moreover, I'm am actually moving away from the pure landscape photography. There are loads of people who have better opportunities, better knowledge, better gear, better funds etc. to go all out in finding the best circumstances for the shot. My interest is also shifting more towards a documentary style. So for the time being, I'm more into taking shots of situations as they happen. Maybe I'm more of a storyteller than someone who has got the unlimited drive to capture a certain scene the ultimate way. Hence some mini-series 
as this one
. So maybe that's the direction I will take with my "sea photography" in the future.
I'm almost always carrying some sort of photography equipment on me all the time. That might be a DSLR, my FujiFilm X100T, a smartphone or an analog Bronica Zenza. And if I get something "thrown at me" that moves me in some sort of way, I take a shot. Even if it's something common. Even if the equipment at hand is not really up to it.
A few months ago I was on my favorite beach in Oostduinkerke (Belgium). We were on our way back to the car, getting ready to pick up our daughter as she had spent the holidays at sea with a friend. There was almost no wind. Low tide. The setting sun flaring through the shattered clouds. You know, those moments when magic happens. Is it a pure landscape photo? Is it documentary or story telling? Probably none of both. But I don't care. The moment moved me, so I took the shot.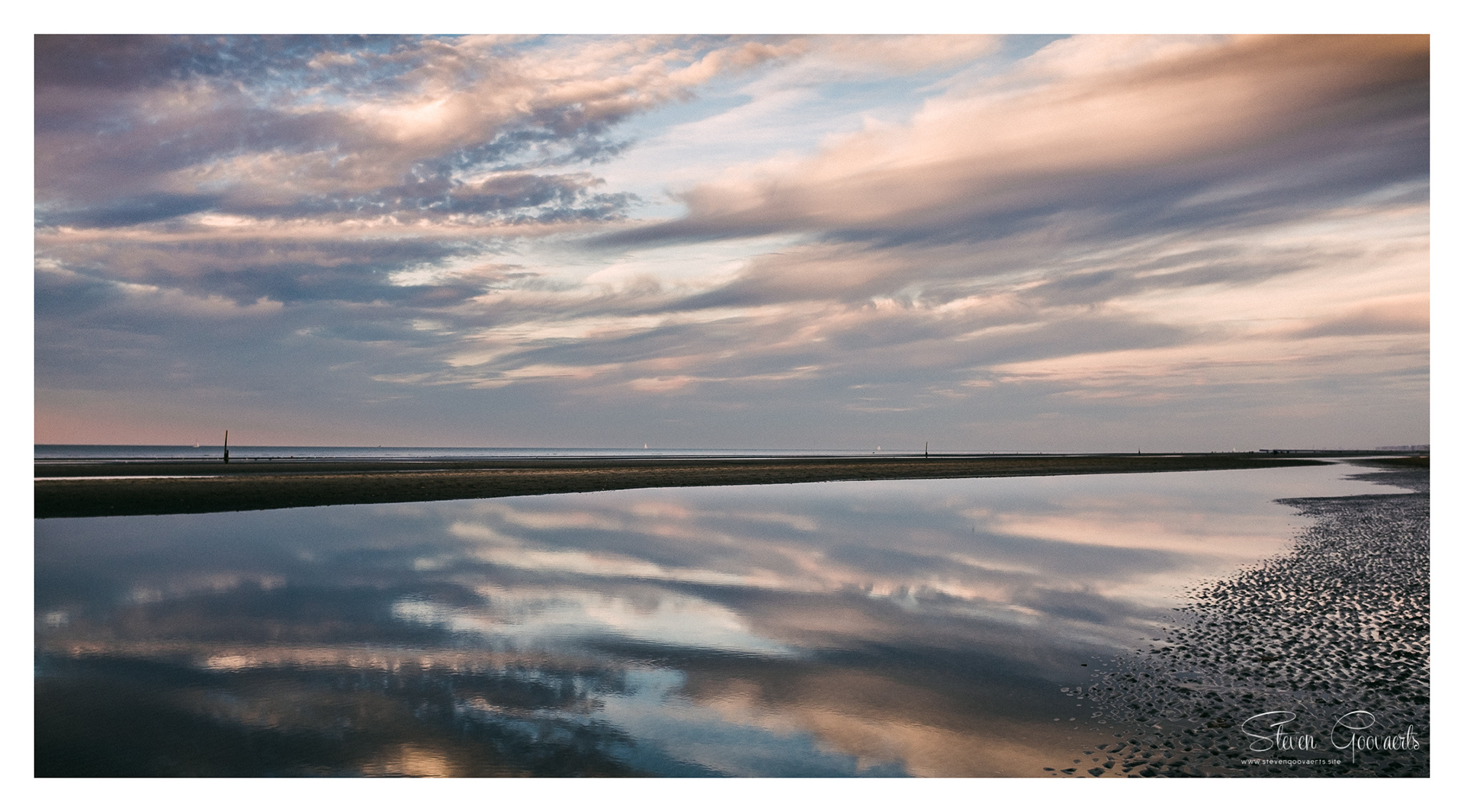 2011: Galerie Welnis - Oostduinkerke (BE)
2014: SD Worx - Antwerp (BE)
Permanent purchase of two large format seascape diasec prints by Belgian Embassy Tel Aviv (IL)